Meet the team
A little bit about us...
---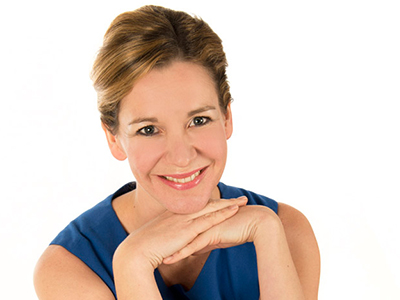 Rhian Osborne
Principal Osteopath and Owner
After graduating from the BSO in 1994 Rhian found herself in the Midlands. This area was the ideal base to gain great knowledge of treating back pain due to the heavy industry in the area. It was no surprise that the manual workers suffered from back pain with disc problems being a common injury. Almost 1 in 5 patients that she saw had a laminectomy scar from previous disc surgery. This really gave Rhian a good start to her career as an Osteopath.

In 1997 Rhian moved to Wiltshire and began working at Tisbury Osteopathic Practice. This was a completely different practice to the practice in the Midlands. It wasn't all about back pain. The population and symptoms were more diverse ranging from headaches to digestive complaints, lots of babies and children, pregnant mothers, farmers to stressed NHS workers.

Understanding she was treating babies and children she thought she better improve her skill to treat this very special group. She enrolled on a Post Graduate Diploma course in Paediatric Osteopath. This was an amazing course and opened her eyes about the scope of practice Osteopathy can embrace. As part of the course they treated premature babies in the Neonatal Unit in Barnet Hospital, been exposed to working with children with complex neurological and musculo-skeletal conditions. However with Osteopathy you treat the child and not the syndrome. This qualification enhanced her practice of osteopathy enormously, not only for children, but for adults also. Practising cranial osteopathy alongside a more skilled osteopath once a week for 2 years ameliorated her skill in that field.

She has taught Osteopathy for several years to undergraduate students. After obtaining her paediatric diploma she was offered a post as a senior lecturer at the BSO. She ran an outreach clinic where the students treated the children at an excluded school for emotional and behavioural children.

This journey from very her early years to the more diverse work with young people gave her the idea of the name of the practice. Osteopathy is about how the body functions and works together; altering the function of tissues to alter how they work. Our practice isn't just about back pain hence the name Not Just Backs which came into fruition in 2005. Exeter Street clinic was her 3rd and most exciting practice to open to date.

Her achievements didn't go unnoticed, as she was nominated for and was a runner-up in the South Wiltshire Business of the Year Award 2006.

Aside from her paediatric interest, Rhian specialises in chronic pain, neck problems and tension headaches.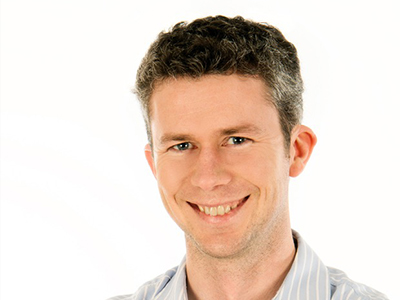 Tom Kilner
Tom graduated from the European School of Osteopathy in Maidstone, a college famous worldwide for the diversity and adaptability of its practitioners. As a result he is equally comfortable treating standard musculoskeletal problems or more complex long-term dysfunctions but his particular passion and speciality is sports injuries and rehabilitation.

He comes from a long line of doctors and vets, so healthcare was a natural choice for him, however he was always more interested in treating people practically using his hands rather than with drugs. Once he had observed several osteopaths at work, he felt this was the career for him due to the holistic style of treatment and the greater contact time with patients.

Tom has a strong love of sports, particularly snow sports, road cycling, mountain biking, running, football and kayaking. This led him to study an MSc in Sports and Exercise Medicine at Queen Mary's University of London, which he graduated from with honours in 2015.

He is qualified in the use of kinesio taping, which is very useful for certain sports injuries, and also in dry-needling, which is a Western form of traditional Chinese acupuncture. Although he doesn't use this with every patient, some will benefit considerably from this approach, particularly those in sudden acute pain, where more conventional osteopathic mobilisation may not be possible.

Tom finds most symptoms can be eased considerably with the correct treatment approach. This often involves the release of tension from the smooth muscle and the promotion of venous drainage away from the affected areas. This is something that only a manual therapy such as osteopathy can achieve, and it can be done in a gentle and non-invasive way.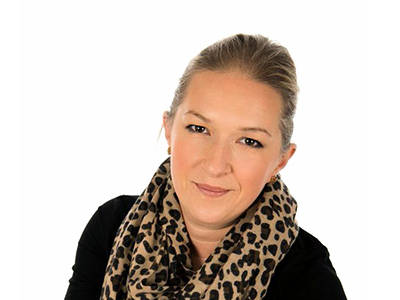 Frances Aylen
Frances is an experienced osteopath who graduated at The British School of Osteopathy (BSO) in 1999. Her interest in osteopathy was sparked by receiving a course of treatment in her teens and being fascinated by the complex and holistic nature of the diagnosis.

However, by this time Frances had already chosen arts subjects for A-level and did not want to repeat a year. She went on to study English at Oxford University (1989-1992) and then became a journalist for The Observer Magazine. Osteopathy was always in the back of her mind though, and this led her to study massage part-time for 2 years, gaining a diploma in Swedish Massage and Aromatherapy which allowed her to work at The Royal Marsden on outpatients and to develop her own practice. Having found out that treating patients was exactly the life for her, she began her 4-year BSC Honours in Osteopathy course at the BSO in 1995.

Since completing her training, Frances has worked at a number of busy practices both in and around Berkshire and London, even going on to set up two of her own, first in Paddington (2002) and then in Belgravia (2006-2011) which she has since left behind for a new life in Dorset.

She has taught at the BSO on the postgraduate Cranial Osteopathy diploma course since 2002 and has herself trained on many courses (over 14) both for Structural and Cranial Osteopathy and Paediatric Osteopathy to develop her clinical skills and to enhance her palpation.

Frances loves treating all age groups and is particularly drawn to adults who suffer from injuries related to work, chronic pain, problems that occur after childbirth, and abdominal and pelvic pain. She can also treat acute and chronic back pain, sciatica, headaches arising from neck pain, circulatory problems, muscle spasms, inability to relax, cramp and digestive problems.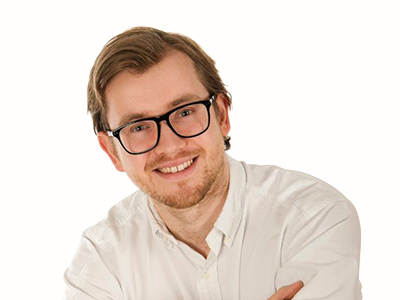 Joe Scarisbrick
Joe Scarisbrick is a fully registered osteopath, having graduated from the British School of Osteopathy in 2011 with a Master's degree. Joe also studied cranial osteopathy at a post graduate level.

Joe is a member of the General Osteopathic Council, and is registered with the British Osteopathic Association. He started his first practice in St Lucia in the Caribbean, where he successfully worked for six months at a five star resort. He then returned to work in central London and later Richmond-upon-Thames. In his last position Joe trained to take X-rays to detect postural abnormalities and in doing so has become experienced in detecting these problems, applying the proper treatment and prescribing the proper rehabilitation.

Joe has particular interest and experience in treating long standing postural issues and chronic pain; no one should have to 'just get used to pain.' He uses a diverse range of techniques and tools such as crafting orthotics (shoe in-soles) to help people to recover. To add to the effectiveness of treatments, Joe will prescribe various exercise equipment and postural aids where needed to give his patients as much guidance as possible.

Pain and discomfort requiring treatment can occur at any age, and Joe has experience treating patients from 10 - over 100.

Joe is available in Tisbury on Monday and Fridays, and in Salisbury on Wednesday and Saturdays. Joe's treatment approach is predominantly structural, which means his treatment approach for adults uses a combination of manipulation (clicking joints), stretching and medical acupuncture where appropriate.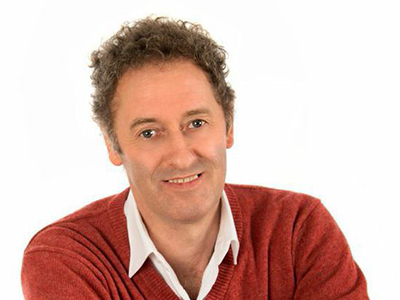 Tim Clark
Tim is a registered osteopath having studied Clinical and Osteopathic Medicine for five years at the London School of Osteopathy. Tim also trained in cranial osteopathy to postgraduate level at The Sutherland Cranial College, and in Cranio-Sacral Therapy to CST II level at The Upledger Institute. He also trained in Sports Injuries Therapy at the Academy of Sports Therapy, and has many years of training in Tai Chi Chuan and specialist experience in the Alexander Technique and postural re-education.

Tim's area of expertise is jaw pain or TMJ (Temporo-mandibular joint) dysfunction. The temporal bones may be disturbed by a person's dental bite, which puts unnecessary strain into the jaw sockets and may be caused by facial trauma, such as tooth extraction, poorly fitted fillings, and teeth grinding. Other symptoms can be seen if the temporal bones are not functioning correctly, when they are not allowed to move freely in a balanced way they can impede vascular flow to and from the brain, cause tight neck muscles and irritate your nervous system. He has successfully treated many patients with a variety of symptoms as a result, such as headaches and migraines; poor concentration and short-term memory problems.

Tim suffered chronic back pain as a younger man, bringing his dream of agriculture and wildlife management to an abrupt end, but led him to work intensively with Walter Carrington, Director of the Holland Park School of Alexander Technique Teachers – his interest in the human body began, applying himself rigorously for over seven years learning the intricate details of body mechanics from the inside out. He found osteopathy and specifically cranial osteopathy to be the most effective treatment for his pains, in collaboration with dental orthopaedics and orthodontics.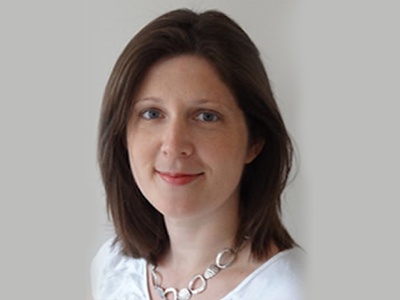 Danielle Crawshaw
Danielle graduated from the British School of Osteopathy in 1999 with a BSc (Hons) in Osteopathy and then widened her diagnostic and therapeutic skills with postgraduate courses in Cranial Osteopathy, as well as working voluntarily at the Osteopathic Centre for Children to consolidate her paediatric osteopathic experience.

After completing her degree, Danielle attended a wide variety of postgraduate Osteopathic courses with particular emphasis on the treatment of pregnant and post-partum women, and pelvic dysfunction in women of all ages.

Danielle's most recent Osteopathic studies have been exploring working with the Biodynamic approach to Osteopathy, and she completed phase 3 in 2016.

More recently Dani has taken a keen interest in linking the mind, body and emotions in a way to reduce body pain. This has led her to undergo further study in Psychology and in the Science of the Mind. In 2015 she obtained a Higher Education Diploma in this field.

Following on from the post graduate diploma, she is now currently undertaking a MA in Mindfulness Based Psychotherapy, and is working towards graduation for Summer 2016.

Danielle enjoys treating patients of all ages, she is passionate about working with the expression of health within the body and prefers to practice using a cranial approach, but is also comfortable with using structural osteopathy when needed.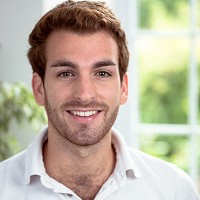 Marin Noyon
Marin graduated from the European School of Osteopathy, based in Kent in 2014.

His journey into osteopathy all started in his home country, France, where he was inspired by his aunt's work as an osteopath and the philosophy and principles behind it.

Marin is passionate about the human body and its inner workings – at the core of his therapy is the principle that your body is one unit and that everything is interconnected. As a result, he looks beyond the symptomatic areas and at the body as a whole in order to understand the source of his patients' pain.

Specialising in a mixture of structural, visceral, cranial and functional osteopathic techniques, Marin is an expert at tailoring his treatments to his patients' needs, whether they be 5 years old or 50. He also enjoys taking the time to explain the mechanics of the body to his patients, to help them understand why they are experiencing their pain and how they can best help themselves to prevent their symptoms from worsening or reoccurring in the future.

Often Marin provides his patients with tailored, in-depth exercise plans to aid with recovery and ultimately give the patient back control over their health and fitness.


Adam Robertson
Adam Robertson graduated from the Surrey Institute of Osteopathic Medicine. Adam has had a previous successful career as a personal trainer and physiotherapist's assistant. He then suffered a couple of injuries very close to each other and found Osteopathy to be highly effective at treating his pain. He was so amazed at how his body responded that he wanted to help other people feel like he did.

Now Adam incorporates Osteopathy with specific exercises for rehabilitation to give his patient's the best chance to recover and prevent reoccurrence of their problem.

Adam has also trained as a fascial release therapist. This can really help people who haven't responded well to manual therapy. Fascia covers bone, muscles and nerves and acts like a second skin. So if it gets tightened through injury, surgery etc it can impinge on the tissues it wraps around. So by releasing the fascia can give great release to tissues especially nerves. This is a great technique to the 50 plus age group where years of poor posture have shortened the fascia. It is also gentle so suitable for those with lower bone density and those that suffer from arthritic joint pains as it can help release the contracted tissues around the inflamed joint.

He has moved to Tisbury from South London to enjoy fresh air, a slower pace of life and have lots of country walks.

You can meet Adam at 3 of our practices: Tisbury on Mondays, Wilton Tuesday and Exeter Street, Salisbury on Wednesday and Friday.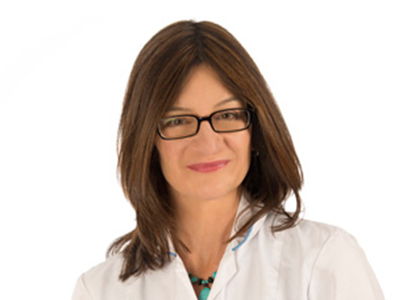 Kay Hay
Kay Hay uses the techniques of traditional and modern acupuncture to help her patients unlock their healing potential. Acupuncture encourages balance in the body and triggers healing responses so can be used effectively against a wide range of physical, mental and emotional health problems.

Having completed her BSc honours degree in Acupuncture in 2006 she has since been dedicated to continued learning and improving patient outcomes. As a member of the British Acupuncture Council, the UKs largest professional body for traditional acupuncturists, she is duty bound to maintain a high standard of training, safe practice and professional conduct.

Acupuncture treatment is a process during which Kay endeavours to provide her patients with a healthier balance but also greater understanding of their symptoms and how they fit into the complex and individual patterns relating to lifestyle, constitution and health history.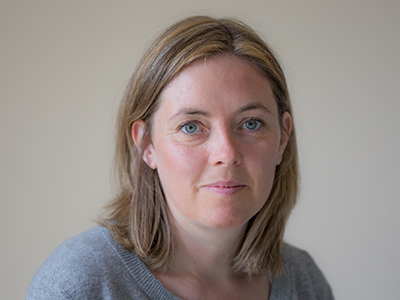 Kirsty Wick
After many years working as a nurse for the NHS, Kirsty combined her passion for complementary medicine with her intuitive style of working with people by becoming a therapist. She now practices as an analytical hypnotherapist, hypnobirthing specialist and aromatherapist. In 2016 Kirsty was appointed principle tutor for Jacquelyne Morison Hypnotherapy Training.

Kirsty first pursued her interest in emotional and psychological health by studying Therapeutic Creative Writing & Personal Development to masters level at Sussex University. In 2012 she continued her training by completing a diploma in Analytical Hypnotherapy with Jacquelyne Morison the acclaimed and pioneering therapist, author and teacher. Kirsty also holds a diploma in Clinical Aromatherapy from the internationally renowned Neal's Yard Remedies.

Kirsty brings together her extensive experience and knowledge both as a nurse and as a therapist to provide a range of comprehensive and effective treatments. She is passionate about working with people to effectively resolve their issues and to help them to achieve their full potential in life.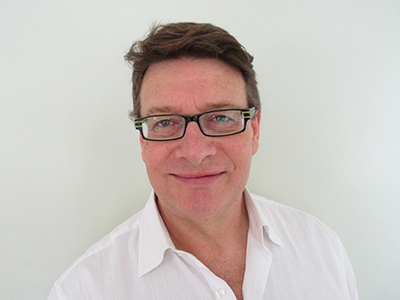 Steve Walker
Counsellor and psychotherapist
Steve is an experienced counsellor and psychotherapist with a particular focus on adult relationships. Research consistently finds that the way we interact with our significant others is the biggest single indicator of overall well-being and happiness. His initial training was with the Relate Institute where he graduated with a University Advanced Diploma in Psychodynamic and Systemic Counselling. He's subsequently attended several courses at the Tavistock Centre for Couple Relationships in London, and at the Iron Mill Institute in Exeter where he obtained an Advanced Diploma in Integrative Counselling. This means that he can draw on a wide range of theoretical backgrounds to best meet each individual client's unique needs. Underpinning them all is a passion for helping individuals and couples find meaning and purpose in their lives.

He is DBS checked for his continuing work with Relate and is accredited by them on the Relate Register. In his private practise he is a member of the British Association for Counselling and Psychotherapy (BACP) and is governed by their Ethical Framework for good clinical practice. From his earlier career as a Business Director for a large global corporation he brings a wealth of coaching and development experience to complement his work.

Rhona Brown
Rhona graduated with a diploma in Personal Fitness Training and Sports Massage Therapy from Premier Training in Oxford in 2001. She then spent a year working with the Esporta Sports group in Oxford as part of a team in their gym complex and as a Personal Trainer.

In 2002 Rhona created her business RhonaTherapy and, having long-time connections in the Tisbury area of South West Wiltshire, decided to base herself in this area.

Having spent a lifetime in sports from being a fun runner, triathlete and mountain biker through to an international squash player, Rhona brings a wealth of experience to her business and Not Just Backs in Tisbury.
Whether you are new to exercise or have a sports-specific goal in mind, Rhona makes every session varied and fun, with a little hard work mixed in too.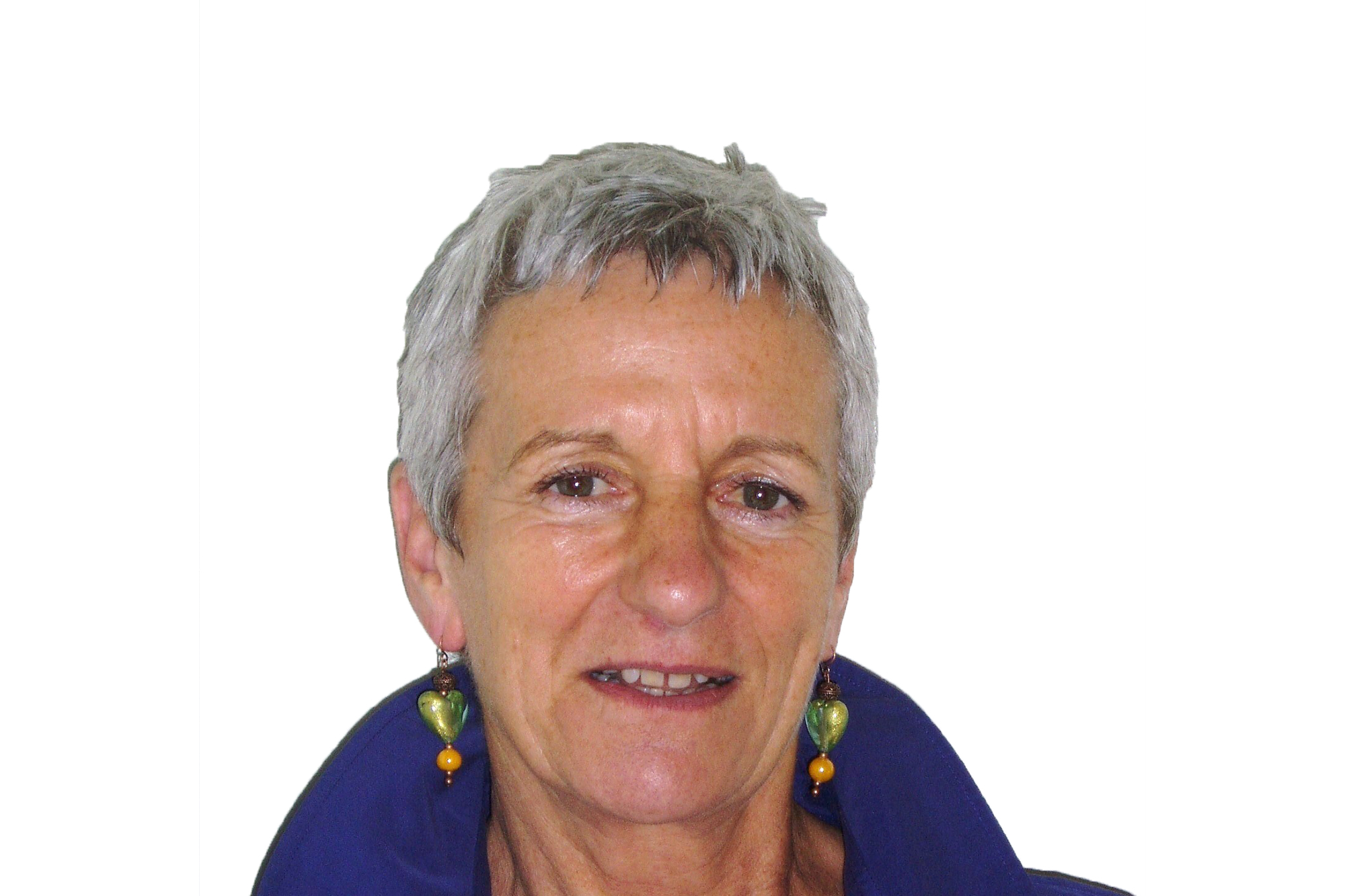 Rowena Paxton
DipION, mBANT, CNHC
Rowena came to nutrition from a life-long love of cooking and running her own catering business. Personal experience of the extraordinary power of nutrition to restore health led her to explore further this aspect of food and diet. This in turn led to a diploma course with The Institute for Optimum Nutrition, from which she graduated in 1999. Since that time she has been in private practice with clinics currently running in Tisbury and Salisbury.

The last 17 years have been an exciting journey of discovery and continuous learning, particularly as the research into human biochemistry and its roots in diet and lifestyle is constantly throwing up new findings. Lately, exciting research is being carried out into the role of the microbiome and the secret world of our bacterial co-habitants. This knowledge is having a profound effect on how nutritional therapy can have a dramatic impact on every aspect of health, from indigestion to infertility, from immunity and auto-immunity to osteoporosis and obesity and much, much more.

Rowena's particular areas of interest are gut health, autoimmune conditions and chronic fatigue. However, she has also worked as a Foresight practitioner, on the immensely rewarding support of fertility as well as hormonal rebalancing generally. Stress and its repercussions are also figure large in the conditions that present in clinic, which all respond well to nutritional intervention.

Outside clinical practice Rowena has collaborated with The Food Doctor as a consultant and researcher, developing recipes for five Food Doctor books. She has tutored for various nutrition colleges and currently supervises student clinics at The College of Naturopathic Medicine in Bristol. She also gives CPD lectures for various bodies including Dentists and Homeopaths.

Rowena enjoys passing on her enthusiasm for good nutrition and runs courses for Neal's Yard Remedies in Gillingham, gives talks for Well Natural in Salisbury and various interest groups in the area, including the Autism Society and Alzheimer's Society.